Tags
1800s, 1900s, 19th Century, 20th Century, American, American West, Arizona, Art, Austria, Based on a True Story, Biography, Books, China, Civil War, Courting, Crime, Criminal, Drawing, Edwardian, England, Etiquette, Explorer, Gentlemen, Jack the Ripper, Leisure, Lewis and Clark, Literature, London, Marriage, Mystery, Novels, Painting, Psychology, Romance, Self-Help, Society, Technology, Texas, True Crime, Victorian, Women
Or as the popular meme goes, "Still a better love story than Twilight," because today we are talking all about stories. It is time for our monthly Pre-Reads post! If you are new to the blog, here is a little explanation. Each month on the last Wednesday, I tap into my Librarian powers (erm–resources) and comb through copious amount of reviews of titles that are set to debut this month. By nature of the date, I have not read these books nor will I be able to recommend one title over another in good faith. However, I can vouche all these 19th century inspired tomes are highly reviewed. My sources include Amazon, Baker and Taylor Firsts, Kirkus Review, Library Journal, and Publisher's Weekly. Below are eight fiction titles and eight non-fiction titles that will be of interest to any Victorian minded fanatic. I like to make sure the suggestions are well rounded to accommodate for a variety of tastes. Naturally, they are put in alphanumeric order, because I am a Librarian. I have made an asterisk to note which titles I have actually purchased for the library which I work at. What books from this month haul is going on your To Read List?
Fiction
The Coming by David Osborne
When Meriwether Lewis, William Clark, and the men in their 1805 expedition stagger out of the Rockies near starvation, they meet members of the Nez Perce tribe, who nurse them back to health. Not long after their first encounter, Clark marries Swan Lightning in a traditional Nez Perce ceremony. Later, their redheaded son, Daytime Smoke, is born. This novel follows seven decades of Daytime Smoke's life, beginning with his childhood during which the Nez Perce continue to interact peacefully with soyappas, white people, including missionaries, Indian agents, and U.S. Army officers. But when gold is discovered on the tribe's land, the U.S. government forces the Nez Perce to cede their land. Refusing to relocate to a reservation, Daytime Smoke flees with his kinsmen to Canada, pursued by the army.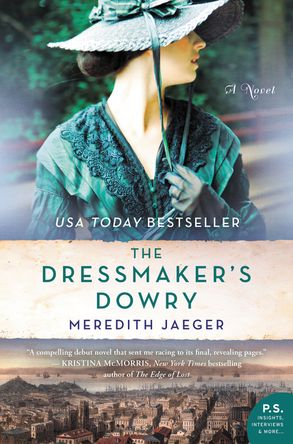 The Dressmaker's Dowry by Meredith Jaeger
San Francisco: 1876: Immigrant dressmakers Hannelore Schaeffer and Margaret O'Brien struggle to provide food for their siblings, while mending delicate clothing for the city's most affluent ladies. When wealthy Lucas Havensworth enters the shop, Hanna's future is altered forever. With Margaret's encouragement and the power of a borrowed green dress, Hanna dares to see herself as worthy of him. Then Margaret disappears, and Hanna turns to Lucas. Braving the gritty streets of the Barbary Coast and daring to enter the mansions of Nob Hill, Hanna stumbles upon Margaret's fate, forcing her to make a devastating decision…one that will echo through the generations. San Francisco: Present Day: In her elegant Marina apartment overlooking the Golden Gate Bridge, Sarah Havensworth struggles to complete the novel she quit her job for. Afraid to tell her husband of her writer's block, Sarah is also hiding a darker secret—one that has haunted her for 14 years. Then a news headline from 1876 sparks inspiration: Missing Dressmakers Believed to be Murdered. Compelled to discover what happened to Hannelore and Margaret, Sarah returns to her roots as a journalist. Will her beautiful heirloom engagement ring uncover a connection to Hanna Schaeffer?
The Insurrectionist by Herb Karl
The Insurrectionist follows the militant abolitionist John Brown from his involvement in Bleeding Kansas to the invasion of Harpers Ferry and the dramatic conclusion of his subsequent trial. Meticulous historical detail blends with dramatic personal descriptions to reveal critical episodes in Brown's life, illuminating his character and the motives that led up to the Harpers Ferry invasion, giving readers a complete picture of the man who has too often been dismissed as hopelessly fanatical. Brown's friendship with Frederick Douglass and their ongoing debate on how to end slavery, his devoted family who stands by him despite the danger, and his struggles to secure funding and political favor for his cause against deeply entrenched politicians, makes for a surprisingly contemporary story of family, passion, race, and politics.
Panchinko by Min Jin Lee
Sunja is the only surviving child of humble fisherman Hoonie (himself born with a cleft palate and twisted foot) and wife YangJin in the early 1900s. Losing her father at age 13, Sunja appears to be a dutiful daughter by working at the boardinghouse with her mother, only to surprise the family three years later by becoming pregnant by an older married man with children. She saves face when a minister at the boardinghouse, ten years older than Sunja, offers to marry her and take her to Japan with him to start a new life. What follows is a gripping multigenerational story that culminates in 1989. There are surprising twists, especially when Sunja crosses paths with her former lover while living in Japan.
Revelation by Robert Knott*
U.S. Territorial Marshal Virgil Cole and Deputy Marshal Everett Hitch are in pursuit of killers fleeing from an Arizona Territory prison.The escapees from rugged and isolated Cibola prison have scattered, but as the marshals saddle up and head out from Appaloosa, Hitch thinks he glimpses the baddest of the bad, a brilliant megalomaniac named Driggs. As the tale unfolds, there's back story revealing a connection between Hitch and Driggs. With another escaped homicidal maniac with the personality of "a pissed-off griz" roaming the backcountry, Cole can't dally over worries about his longtime lover, Allie French. An eccentric but seemingly pleasant fellow named Vandervoort has brought big money to Appaloosa, and Allie's opened Mrs. French's Fine Dresses to join in the boom. With hints that Driggs is a deviant sexual sadist, Allie's shop plays into the story's end.
Stolen Beauty by Laurie Lico Albanese
From the dawn of the twentieth century to the devastation of World War II, this exhilarating novel of love, war, art, and family gives voice to two extraordinary women and brings to life the true story behind the creation and near destruction of Gustav Klimt's most remarkable paintings. In the dazzling glitter of 1903 Vienna, Adele Bloch-Bauer—young, beautiful, brilliant, and Jewish—meets painter Gustav Klimt. Wealthy in everything but freedom, Adele embraces Klimt's renegade genius as the two awaken to the erotic possibilities on the canvas and beyond. Though they enjoy a life where sex and art are just beginning to break through the façade of conventional society, the city is also exhibiting a disturbing increase in anti-Semitism, as political hatred foments in the shadows of Adele's coffee house afternoons and cultural salons. Nearly forty years later, Adele's niece Maria Altmann is a newlywed when the Nazis invade Austria—and overnight, her beloved Vienna becomes a war zone. When her husband is arrested and her family is forced out of their home, Maria must summon the courage and resilience that is her aunt's legacy if she is to survive and keep her family—and their history—alive. Will Maria and her family escape the grip of Nazis' grip? And what will become of the paintings that her aunt nearly sacrificed everything for?
An Uncommon Protector by Shelley Shepard Gray
Post-Civil-War Texas is a tough place for Laurel Tracey, whose brother and father died in the war, and whose mother passed away shortly thereafter. Though 200 acres of land is legally hers, squatters have trespassed, cattle are dying mysteriously, and a former admirer has returned to press his suit for her hand. No wilting lily, Laurel frees a prisoner, former Confederate soldier Thomas Baker, by hiring him as an indentured servant for one year in hopes that he will scare off those threatening her land and help her get the ranch back in shape. A bit short-tempered, Thomas nevertheless proves to have a most worthy character and an honorable history. A sweet attraction flares between them immediately, and their shared faith gives them a foundation from which to withstand their trials.
The Unseeing by Anna Mazzola
At the opening in London in 1837, Sarah Gale is arrested and charged with assisting James Greenacre in the "horrific murder of a blameless woman," Hannah Brown, who has been mutilated. However, Sarah repeatedly pleads that she had no part in the crime and that she also had no knowledge of it occurring afterward. Edmund Fleetwood, criminal investigator, is tasked with determining whether Sarah should be hanged through the evidence provided to the jury during her trial, upon her request of a petition for mercy. Murderess or not, it becomes clear Sarah is hiding something and as she and Edmund deal with their own personal demons along the way, the truth comes to light in a very satisfying conclusion.
Non-Fiction
101 Great Illustrators from the Golden Age 1890-1925 by Jeff A. Menges
The most comprehensive book of its kind, this gorgeous edition presents more than 600 works, over 350 in full color, by famous and lesser-known artists from the heyday of book and magazine illustration. Featured artists include Walter Crane, Edmund Dulac, Maxfield Parrish, Howard Pyle, Arthur Rackham, N. C. Wyeth, and many others — 101 in all. Several examples of each artist's finest illustrations are accompanied by biographical comments and career notes. Additional artists include Victorian-era illustrator Aubrey Beardsley, noted for his compelling combinations of the erotic and grotesque; American painter Harvey Dunn, one of Howard Pyle's most accomplished students; James Montgomery Flagg, famed for his U.S. Army recruitment posters; Charles Dana Gibson, creator of the iconic Gibson Girl; Charles R. Knight, a pioneer in the depiction of dinosaurs and other prehistoric creatures; Edward Penfield, the king of poster art; Frederic Remington, whose works document the Old West; J. Allen St. John, the principal illustrator of Edgar Rice Burroughs's adventure tales; and dozens of others.
Battle of the Sexes: From Frank Von Stuck to Frida Kahlo by Felix Kramer
Featuring a selection of 140 works, including paintings, sculptures, graphic art, photography, and film, this book traces the artistic investigations of ever-changing gender roles from the mid-19th century to the end of World War II. Traditional gender norms codifying males and females as active vs. passive and rational vs. emotional were heavily debated in modern art. While many artists adhered to stereotypes, others sought to subvert them. Drawing from the considerable holdings of the Städel Museum in Frankfurt, Germany, and including works from artists such as Édouard Manet, Auguste Rodin, Gustav Klimt, Man Ray, Otto Dix, Claude Cahun, Meret Oppenheim, and Frida Kahlo, this sweeping examination explores the artistic representations of sexuality and gender. Scholarly essays cover such topics as Adam and Eve, the Femme Fatale in 19th century art, or sexual murder in the works of the Weimar Republic, while others provide perceptive analyses of the battle of the sexes in the oeuvres of Franz von Stuck, Edvard Munch, Lee Miller, and Jeanne Mammen. Dazzling reproductions and brief texts on the works, an extensive bibliography and chronology offer contextual background. This comprehensive book offers insights into the complexity of gender issues and sheds light on the art-historical dimension of an eminently relevant subject.
The Civil Wars of Julia Ward Howe by Elaine Showalter
An energetic new look at the author of the lyrics for "The Battle Hymn of the Republic" finds a modern feminist thread in the heroine's frustrated marriage. Accomplished women's studies scholar and author Showalter (Emerita, English/Princeton Univ.; A Jury of Her Peers: American Women Writers from Anne Bradstreet to Annie Proulx, 2010, etc.) focuses on the unhappy marriage of New York heiress and bluestocking Julia Ward (1819-1910) to the crusading Boston doctor for the blind and handicapped, Samuel Howe, a union that lasted from 1843 until his death in 1876. Ward was a gifted singer and cultured young woman, and she fell for the handsome, moody "knight errant" Samuel despite early signs that he had a controlling, morose temper. The marriage grew increasingly strained through numerous pregnancies—unwanted by Howe, who yearned for an equitable, affectionate companion and dreaded the strictures of motherhood. Samuel, very much a man of his era, believed women should be completely fulfilled by domestic duties and motherhood and was no doubt bewildered and angry by Julia's restlessness. Showalter can't help that Howe comes across from her letters as whiny and spoiled and thus not a terribly sympathetic character. After refusing to come home to Boston from a trip to Rome, during which she plunged into her poetry and found her voice, she returned just ahead of a scandalous marital separation and was shocked by the tanned skin and "harsh voices" of the older children she had left behind. Readers may be shocked when reading about submission to her husband's sexual will in order to avoid scandal (producing yet more children) and her inability to reveal to him her first book of poetry. The power struggle continued with her fame as the lyricist of the "Battle Hymn." Still, Howe certainly came into her own in later years, embracing women's suffrage and feminist causes, elements that the author might have dwelt more on. A rich life well deserving of re consideration.
Dodge City: Wyatt Earp, Bat Masterson, and the wickedest town in the American West by Tom Clavin*
Recounting the most famous of cattle towns and its two most influential lawmen, Clavin (Reckless) argues that it wasn't gunfights but rather the refusal to fight that eventually tamed Dodge City, Kans., the "wickedest town in the American west." Though the gunfight at the O.K. Corral in Tombstone, Ariz., has passed into popular legend, fewer know of the Dodge City War, the last hurrah of the town's violent legacy, which the legendary Wyatt Earp and lesser-known Bat Masterson resolved without violence. The romanticization and mythification of the West and the gunslinger is Clavin's greatest challenge; with a firm dedication to the truth, he has attempted to confirm what he can and qualify what he cannot. Though this fact-checking may take some of the glamor out of the popular conception of Earp in particular, Clavin's book brims with a colorful collection of real outlaws, sex workers, gamblers, and chorus dancers whose personalities, deeds, and even nicknames help readers understand why the Western legend entranced the nation in the first place. To know the history of Dodge City is to understand how the West was won, and this history is often just as captivating and strange as the legends that have supplanted it.
The Inkblots: Hermann Rorschach, his iconic test, and the power of seeing by Damion Searls
A history of 20th-century psychology focused on the life, work, and legacy of the inventor of the inkblot test. Translator, essayist, and fiction writer Searls (What We Were Doing and Where We Were Going, 2009, etc.) became fascinated by the "rich and strange" set of inkblots that, he discovered, are still used for psychological assessment. His investigation into the life of their creator, Swiss physician Hermann Rorschach (1884-1922), led to a trove of material collected by a biographer who died before he could write his book; along with other material, that archive informs Searls' richly detailed, sensitive biography of Rorschach's short life and long afterlife. A student of Eugen Bleuler and Carl Jung, Rorschach was trained at a time when "an orgy of testing" dominated psychology. The son of an artist, with artistic talent himself, Rorschach was alert to modernist art movements, which shaped his ideas about the power of visual images to reveal personality and the power of culture to shape perception. He worked assiduously to craft precisely the symmetrical, mysterious, suggestive images that comprise his test, and he devised "a single psychological system" of evaluation that considered the viewer's response to Movement, Color, and Form. Although he admitted that "it is always daring to draw conclusions about the way a person experiences life from the results of an experiment," when he compared his evaluations of patients against other doctors' diagnoses, he was encouraged about his accuracy.
Manly Health and Training by Walt Whitman
In the fall of 1858, a thirteen-part essay series appeared in the New York Atlas, under the title Manly Health and Training. This nearly 47,000-word journalistic effort, written by Walt Whitman under the pen name "Mose Velsor," was lost for more than 150 years, buried in just a handful of library archives. Until it was recently rediscovered.What you hold in your hands is a long-lost health manifesto, for men and for America. It emphasizes moderation, founded on a holistic relationship between the mind and the body. In true Whitman style, the author advises men to get up early each morning, take cold baths, exercise, build muscles, eat moderately (with an emphasis on meat, much like today's Paleo diet), avoid catching venereal diseases from prostitutes, and to cheer up, instead of sinking into the "blues." Its discovery is truly illuminating, revealing much about the man who wrote it and the art of living well in his beloved America.
Ripper: The secret life of Walter Sickert by Patricia Daniels Cornwall*
In this follow-up to 2002's Portrait of a Killer: Jack the Ripper, Case Closed, Cornwell doggedly clings to her accusation that the legendary serial killer was painter Walter Sickert, though she concedes that her original case was overstated. However, in this account she does little to remedy the holes left in the last. Cornwell still imputes significance to facts of dubious relevance—for example, she links the uncommon use of "ha ha" in Ripper's letters to Sickert through his friendship with James McNeill Whistler, who was known for saying "ha ha." Her account jumps around chronologically, which makes ill-suited to readers who are unfamiliar with the case. She includes a section responding to critics of her prior book, as well as a litany of bizarre occurrences that she attributes to the Ripper's lingering psychic presence ("From the first moment I began this work, I sensed an entity, a terrifically negative energy that when invoked causes strange aberrations of physics").
The Transatlantic Marriage Bureau: Husband hunting in the Gilded Age: How American heiresses conquered the aristocracy by Julie Ferry
In 1895 nine American heiresses travelled across the Atlantic and bagged themselves husbands and titles. Though this phenomena had been happening for many years, 1895 was undoubtedly the most successful one for the unofficial marriage brokers Lady Minnie Paget and Consuelo Yzanga, Duchess of Windsor. For the English gentlemen the girls married it was a way to sustain their land, houses and all of the trappings of aristocracy. For the girls, who came from new money and were therefore not part of the American social elite, marriage was a means to obtaining the social prestige they craved. The Transatlantic Marriage Bureau will romp through the year to tell the story of these nine women – the seasons, the parties, the money and the titles – always with one eye on the remarkable women who made it happen behind the scenes.