Tags
Books, Fashion, Food, Leisure, Mystery, Opera, Restaurant, Shopping, Society, Steampunk, Technology, Theater, Women, Work
To continue with Shopping Posts inspired by my nearest and dearest. My mother's birthday was back on the 9th, but then we were celebrating Prince Bertie/Kind Edward VII . . . When I inquired what Mother Dearest would want for her birthday, so I can give her wish list a proper 19th century spin, she gave me only five items . . . so the last few on here are things I just picked arbitrarily that I could see her using. All pictures are linked to their shopping page unless otherwise noted.
Top of her list? A Vacuum Cleaner.–Such a mother thing to request. The first predecessors of the vacuum cleaner in current use stemmed from the 1860s, however the first domestic devices hit the scene in the Edwardian years. This item is not for sale; museum piece.
Tights. Yes, Mother asked for tights. To liven up this item and give it some Steampunk flair . . . I present to you literary tights! Not something Mother would wear, but quirky and very 19th century modern. There is a whole Etsy shop devoted to these novelties.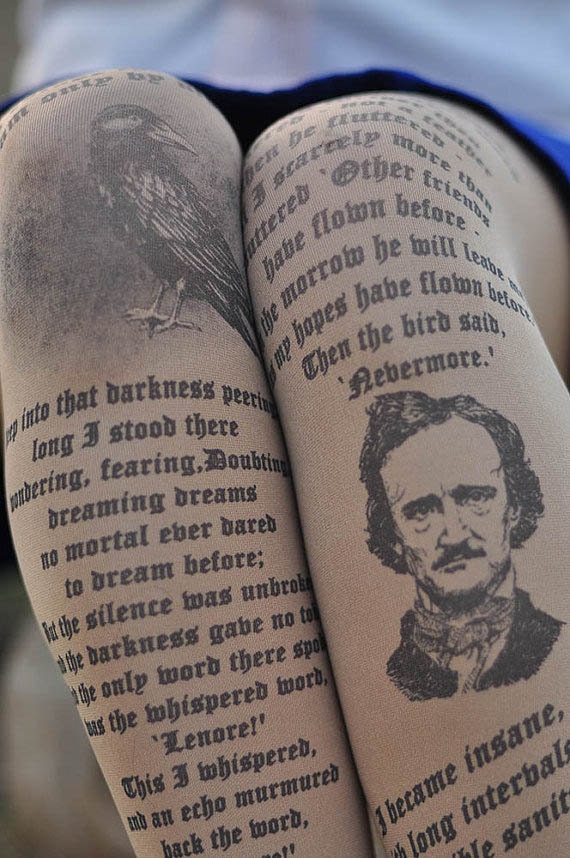 No navy slacks for the 19th century woman, but certainly a wool skirt! This particular skirt is actually reversible! How nice and practical is that?! Mother would certainly approve.
Movies as we know them had not come into fruition in the 1800s. Theater and Opera still held top honors for entertainment. The Arizona Opera is putting on Rusalka in Tucson later this month–Perfect 19th century inspired program. "When the water nymph Rusalka wants to be a part of our world, she sacrifices everything for the chance of true love. You think you know the story of this little mermaid, but the fairytale doesn't break the surface. Based on Hans Christian Andersen's original story, Rusalka features dark forests, woodland sprites, and glorious arias."
Just like mother to write down restaurant gift cards. . . While she enjoys cooking, she sometimes just does not want to. Who can blame her?! There are not many buildings, much less restaurants, that survived Wild Western Arizona (most of the businesses picked up steam in the 1920s). The oldest? The Crystal Palace Saloon. I wrote about this place in an old post. Situated in Tombstone, AZ (the best of the Wild West that Arizona has to offer!) built in 1879 and started out as a brewery. Of course it did.
On to the items I selected at random, starting with this hat. Mother's a big fan of slimming black so this would just complete the ensemble. Lovely store website to boot!
Like me, Mother likes to read. Unlike me, she doesn't like to waste an entire 72 hours reading. Cannot imagine why? Mother reads before bed to help settle her mind. While a mystery book might keep her interest high, it won't do anything to assist her descent into Dreamland! Here is a title that came out last month with great reviews. "Wealthy New Yorker Jo knows what's in store for her: a loveless marriage; children; tedious social events. Following in the footsteps of her hero, female journalist Nellie Bly, seems an impossible dream–until Jo begins to investigate her father's apparent suicide. "
Mother likes mystery and secrets, granted she is not the most adept at uncovering and resolving them, but gosh darn it, she gets immense joy out of the journey. Honestly, I think she just likes a surprise. Below is a Victorian Spy Camera. For all appearances looks like a pocket watch when closed. Item not for sale. Wish it were though!