Tags
1800s, 19th Century, Bedchamber, Furniture, Halloween, Haunted House, Holiday, Home, House, Leisure, Shopping, Steampunk, Victorian
Halloween is just around the corner. For some folks this means shopping or creating a spectacular costume, for others this means throwing the scariest party at the most haunted house on the block! If you're looking for macabre furnishings, I have eight ideas perfect for the Devil himself and the 19th century monsters he runs with. Most of these images are linked to their purchase page, a few items however have sold and thus no longer available for purchase. As for the last item, I searched the web like a black widow for two days trying to trace its origin for a purchase link to no avail. Alack! But forget all that and enter . . . *cue the creepy music*
Knock knock! This bat doorknocker will surely set the mood for any haunted house or at least set a guest on edge about what lurks behind the huge wooden door. Vlad would approve!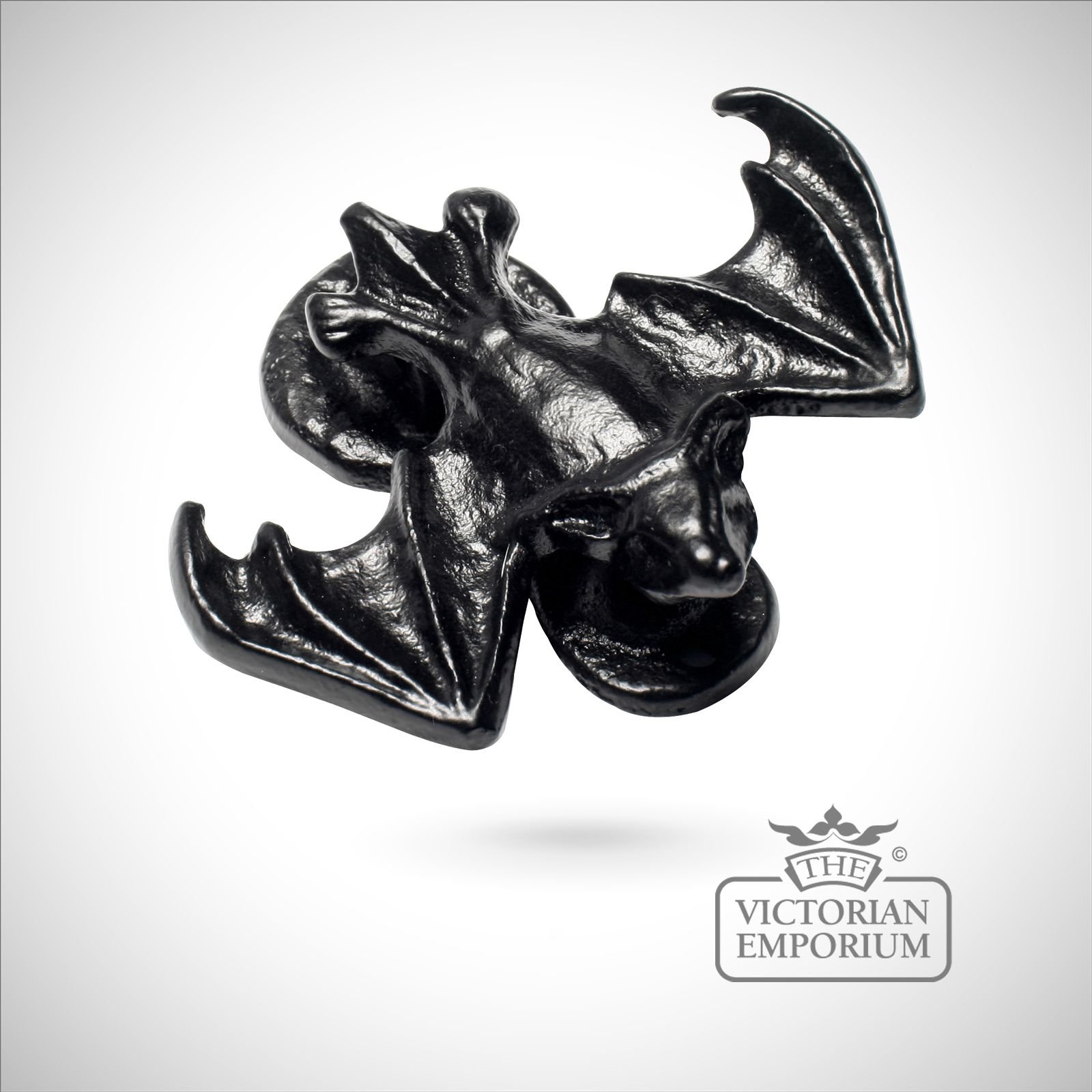 But first, please have a seat. No, not the flaming seat–that's Satan's throne. That one over there with the horns and skin of the reptile. Make yourself comfortable in this custom creation.
Watch out for the lights! We keep the lamination dim in the house as to not hurt the eyes. This beautiful Spanish Gothic Chandelier enhances every tallow drip and flicker of the flame.
Would you like a Bloody Mary? Do set it on the side table. While not 19th century made, the popular Ouija board is burned into the top of it is quite historic in origins. And use a coaster! The Devil hates a watermark! *tsk tsk*
Finished with your drink? Excellent, follow us down this pitch black hallway. Be sure to grab a candlestick to light your way to the green door. They are made of the bones of children the Devil's devoured. Twins. Seen on 1stdibs.com, but no longer available.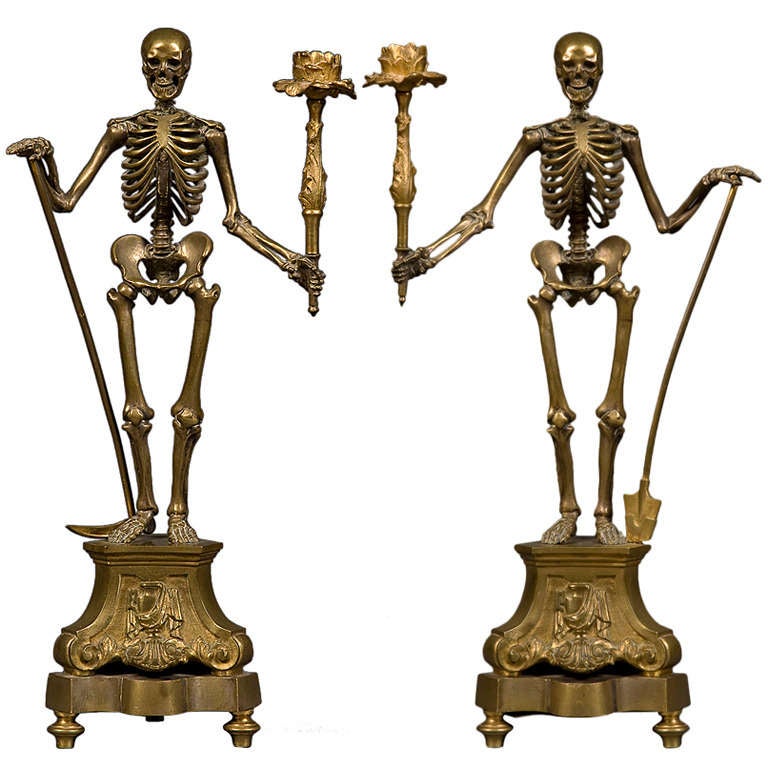 *door creeeeeaaaaaks open on its hinges* Ah! What do you know?! A rousing game of billiards with the undead and other creatures of the night! Who would you rather play against? The Ghost? Or the woman in black? Be careful, I hear she's a real witch.
Oh dang it all to hell! The sun is coming up . . . It's time to kick out your bloodsucking friends and call your werewolf to bed. Best to crawl all bleary eyed into this lovely gothic number where you're sure to sleep like the dead. Good night, sleep tight. Don't let the vampires bite.