Have you heard the latest about Julian Fellows of Downton Abbey fame?? Our overseas brothers and sisters shed tears last year with the close of the now legendary Downton Abbey. My brothers and sisters in the States who have not streamed the original British version nor completed the DVD, still have a few more episodes left before we join in the bittersweet crying.
There are two separate rumors swirling about, which we previous had muddled. First, there very may well be a Downton Abbey movie with most of the cast we come to know and love. SQUEE! Second, now that Downton chapter has closed, Julian Fellowes is now writing The Gilded Age television series on NBC! Yasssssss! This is what I have been dying for! The Gilded Age is currently touted as the prequel to Downton in America! Think similar to the Buccaneers time period. It will take place in the 19th century in New York and New England with all the brashness of American new money and social climbing. In some articles it claims The Gilded Age starts in the 1880s, when bustles skirts were at their height! Be still my heart! I hope The Gilded Age doesn't jump ahead in time so quickly, as Downton did.
There are whispers that Cora and her mother and even a young Lord Gratham might cross paths for ever so fleeting a moment in the new series, as a reference point, but not to dwell. It has been made clear this is a new cast of characters.  The filming of The Gilded Age will start this year! I do hope they cast some unknowns. Most of the Downton actors are very popular period-drama actors. The same faces keep popping up in BBC adaptaions, I'm looking at you Mr. Bates! Mr. Carson et all! Of course, to the majority of Americans the entire Crawley actors and actresses were new. On the other hand, Downton Abbey/Highclere Castle was a castmember in and of itself. It truly was the Main Character of the show and personifies the English aristocracy's way of life. Things differ in the States and I wonder just how much attention will be paid to the residence. The new show is not named after dwelling, but an era. I'm so stupidly excited for The Gilded Age. *crosses fingers tightly* Please don't suck, please don't suck!
Now, are you ready for the next installment of all sorts of 19th century related viewing?! I hope so! Below are eight cinematic options for you.
Jane Got a Gun
This movie apparently came out in United States on January, 29th, 2016. I was out of town, so I was unaware. . .  or maybe it is the fact I do not own a television nor go see the movies often . . . regardless, this movie was news to me! Jane Got a Gun is about "a woman asks her ex-lover for help in order to save her outlaw husband from a gang out to kill him." It is considered a Western (obviously) action-drama. The reviews are favorable, but the movie is not widely shown. It stars Natalie Portman (so that's where she went after dropping out of Pride and Prejudice and Zombies!), Joel Edgerton, and Ewan McGregor (of Mulan Rouge and Jedi fame).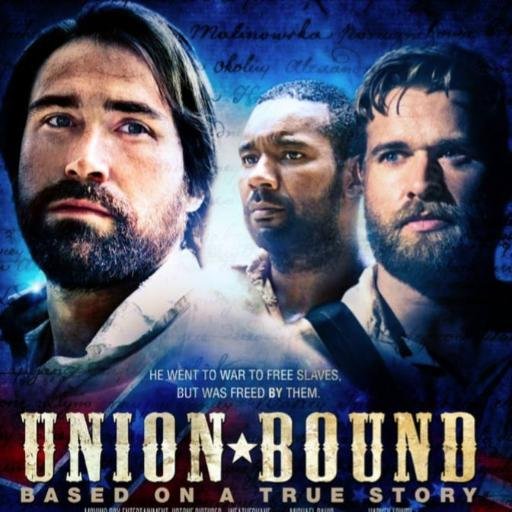 Union Bound
A true story of the American Civil War. This historical action-drama stars Drew Seeley, Randy Wayne (from the short lived series The Lying Game and the movie How to Save a Life), and Isaac C. Singleton Jr.(who incidentally plays the roll of Boothe in Deadpool-see below, why this is a bit ironic). The tagline reads: "He went to war to free slaves but in the end was freed by them." Union Bound also has a limited release and came out this month (on the same day Deadpool premiered, which is a bit of a wonder how any other movie was seen that weekend.)
Free State of Jones
Annnnnd another Civil War movie. The second on our list. "As civil war divides the nation, a poor farmer from Mississippi leads a group of rebels against the Confederate army." This is actually an action-drama biography. It will be coming out later this year on May 13th in the US. Matthew McConaughey taking the lead and the beautiful Gugu Mbatha-Raw plays along with Keri Russell.–I have to admit I'm a bit intrigued by the cast and might end up watching this one when it comes out on DVD. Besides, let's be honest, when was the last time McConaughey made a flop?–Exactly.
Alice Through the Looking Glass
Of course, Lewis Carroll is going to make an appearance on this list. Tim Burton's second installment of the popular Alice in Wonderland featuring Mia Wasikowska in the titular role. "Alice returns to the whimsical world of Wonderland and travels back in time to save the Mad Hatter." That would be Johnny Depp reprising his ever quirky role. (Seriously, how many movies has Tim Burton made without Johnny Depp in it?–Yeah, I can't think of any off the top of my head either.) Anne Hathaway and Helena Bonham Carter return to their previous characters. Alice makes her return on  May, 27, 2016. As mad-cap fantasy as it's bound to be this is billed as a family movie, just like the last one.
Doctor Thorne
Movies, aside, here is a three part mini-series from Anthony Trollope's novel of the same name and adapted by none other than Julian Fellowes (the writer of Godsford's Park, Downton Abbey, and soon The Gilded Age!) "Doctor Thorne tells the story of the penniless Mary Thorne, who grows up with her rich aunt/cousins at Greshamsbury Park estate." The fabulous Ian McShane stars along with American actress Alison Brie, and Tom Hollander. Finally a "proper period costume drama! The series is supposed to air this year, but my sources are unclear as to whether it already has or will be showing in the near future. Keep your eyes peeled, or let me know if the show is completed.
Sins of the Father
Another film with a questionable air date, other than 2016. Sins of the Father is billed as a horror movie. From the sounds of it, it will not be widely released, but it may be worth looking into! "A "fight to survive" thriller about a couple and their teenage children who live reasonably well on a desolate island, until they are haunted by a serial killer …" Stars Luke Goss, who has played characters in Hellboy and Blade II,  Tobin Bell known for all the Saw movies, and Belinda Stewart-Wilson. As the panty-waist that I am, I will not be watching this film. No horror movies for me.
Taboo
Taboo is a mini-series about "adventurer James Keziah Delaney builds his own shipping empire in the early 1800s." Pictures of Tom Hardy in Victorian garb were recently released. . .as were photos of him out of his costume in full nude with enormous tattoos etched over his body for the film, I presume. The main roles go to Leo Bill (whom coincidentally is also cast in Alice Through the Looking Glass, he also made a name for himself in The Girl with the Dragon Tattoo and 28 Days Later), Oona Chaplin (she played in Quantum Solace and Nicholas Sparks' adaption of The Longest Ride) and Richard Dixon. I am not sure as to when this mini-series will be shown, but articles do narrow it down to this year.
Victoria
L"tong live our Queen! (With no disrespect to Elizabeth II). This television series covers he early life of Queen Victoria, from her accession to the throne at the tender age of 18 through to her courtship and marriage to Prince Albert." Of course it is a drama-biography! I so wish I knew when this series will be released this year and how to go about viewing it, as I have a sinking feeling it is solely for Across the Pond viewers or American streamers. Jenna Coleman slips into our Victoria's dainty little shoes and tight-lace corset. American audience might remember her from Captain America: The First Avenger. Daniela Holtz plays the polarizing Lehzen. Tom Hughes cleans up well as Vicky's Dear Albert.