Tags
1800s, 19th Century, Fashion, Holiday, Leisure, Literature, Music, Novel, Pet, Shopping, Society, St. Valentine's Day, Victorian
St. Valentine's Day is just around the corner. In the past, I have explored what gifts to give your lady and presents to bestow to your suitor, amongst others. What of the person who is not paired up? More pointedly, what if this is your first Valentine's in a long time where there is no loved on beside you? If you're looking for a way to cope or need a little pick me up, treat yourself with a few 19th century inspired items. If you know a friend or family member who has recently lost someone, my first (and best suggestion!) is to be there for that person. A hug, shoulder to cry on, person to talk to, to hold their hand, or just sitting next to your buddy on the couch not saying a single word does wonders. All photographs below are linked to their shopping website and are available for purchase, unless otherwise stated.
If the loss is recent, a box of tissues will be needed, but why don't you class it up Victorian style with an elegant handkerchief to dry your eyes?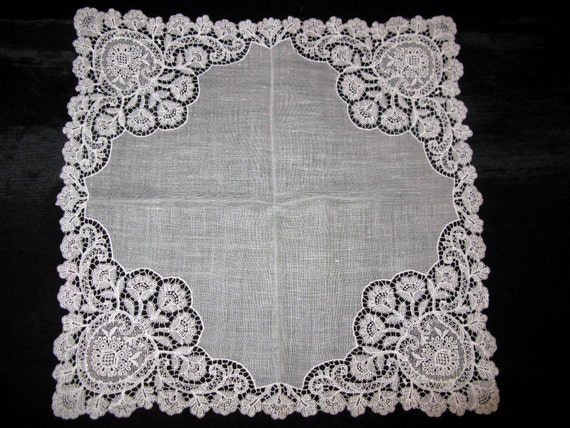 Many a therapist will suggest keeping a journal to help order your thoughts and emotions on to paper. The re-reading the documentation (after some months have passed) can help you see how you've healed and progressed through your recovery.
Personally, I am a fan of bibliotherapy. It is a form of distraction which is always recommended to help get over or deal with a loss. It is not recommended to read plot lines that deal with the destructive side of loss. However, themes of loss, acceptance, and moving on are encouraged, as are anything remotely different from your personal situation. High fantasy, science fiction, thriller/espionage, dopey animal stories . . .
Music is a powerful force. Similar to reading, professionals caution to listening to lots of break-up songs and ballads of lost loves. It may be fine for the first month, but the focus should really be uplifting tunes. Strands of music that make you smile and want to dance. Not songs associated with the one you lost!
Never underestimate the power of "revenge body." Ms. Khloe Kardashian is the master of this! It does not have to be the body, but simply a sharp new outfit that makes you feel confident and ready to kick ass. Anything beautiful and sumptuous that will be the cause of envy when you enter a room is ideal. Remind that other person, it's their loss for parting with you.  (Dress from The Met, not for sale, but I declare! It's drool worthy!)
In the same empowering vein, team sports are also a wonderful way to feel a part of group again. Widening your circle of peers, having fun with some innocent competition. The rush of the win and the commiserating over a loss game. (Picture is not for sale)
If team sports are not your gig, I highly (HIGHLY) recommend adopting a pet. Me? I'm partial to dogs. So I encourage you to adopt if you think you have room in your heart and space in your home for one. Dogs are life saving little dorks. They brighten the day with their antics and unlike "that person who shall not be named," a dog will remain loyal forever. They're great for cuddles and petting one triggers endorphins (happy chemicals) in the brain. Best of all they are a great ice breaker and the perfect wingman to slowly ease you back into society from which you disappeared. Yaaaay for pups! (Dopey puppy below has been adopted–but others adorable squishy faces are available at your local animal shelters and pet rescues. Prices vary.)
Projects! Projects are great for distraction, focus, and confidence (which is basically equated with happiness). So if you have a hobby, do indulge! Bring more joy back into your life. If you love to draw, fantastic! Does knitting make you content? Wonderful! Is your passion in life underwater basket weaving? . . . . well, there are support groups for people like you . . . But hobbies! Do more of what you love! (Piece is not for sale, but you can get started at hobbyist stores such as Joann's, Michael's, and Hobby Lobby–where supplies are sold and you can attend classes)