However, it can buy many other things! If you are of aristocratic means, here is a short list of St. Valentine's Day ideas for that special someone in your life. Personally, I have not the pocket book for these specific suggestions, althoughI know I can find a more economical variant of the same idea. You have precisely two days before the St. Valentine's Day arrives, just to add a bit of romantic pressure . . .
The classic bouquet with some "oomph" . . .  $160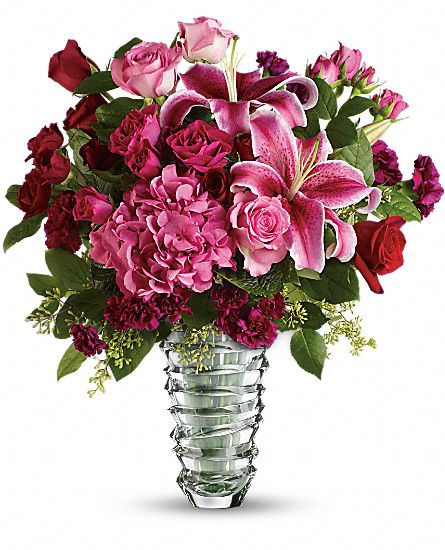 Perhaps something for the bedroom? A neo-Victorian corset . . . $350
Romantic Valentine's weekend at the Savoy in England $3,000
Custom art work for the two of you . . . $7,500
1860 Diamond Necklace/TIARA . . . $44,000
Many a wealthy person has gifted a carriage to his or her beloved. This is my dream car. A "modest" Cadillac Ciel (A concept car) . . . .  Price available upon request
Those with Downton Abbey dreams of grandeur, Mamhead House on the East Devon Coast is currently up for sale . . . $13M.
What could be more English than a squishy face, rolly Bulldog puppy?! . . . . Prices vary